This year we will have our conference entirely online, with simultaneous translation into 3 languages:
Our speakers are from USA and Australia and will be attending ABRAPRAXIA lectures for the first time!
Audience: Health and education professionals, parents and families
On the 3rd of October 2020
SETTING: Online Virtual Platform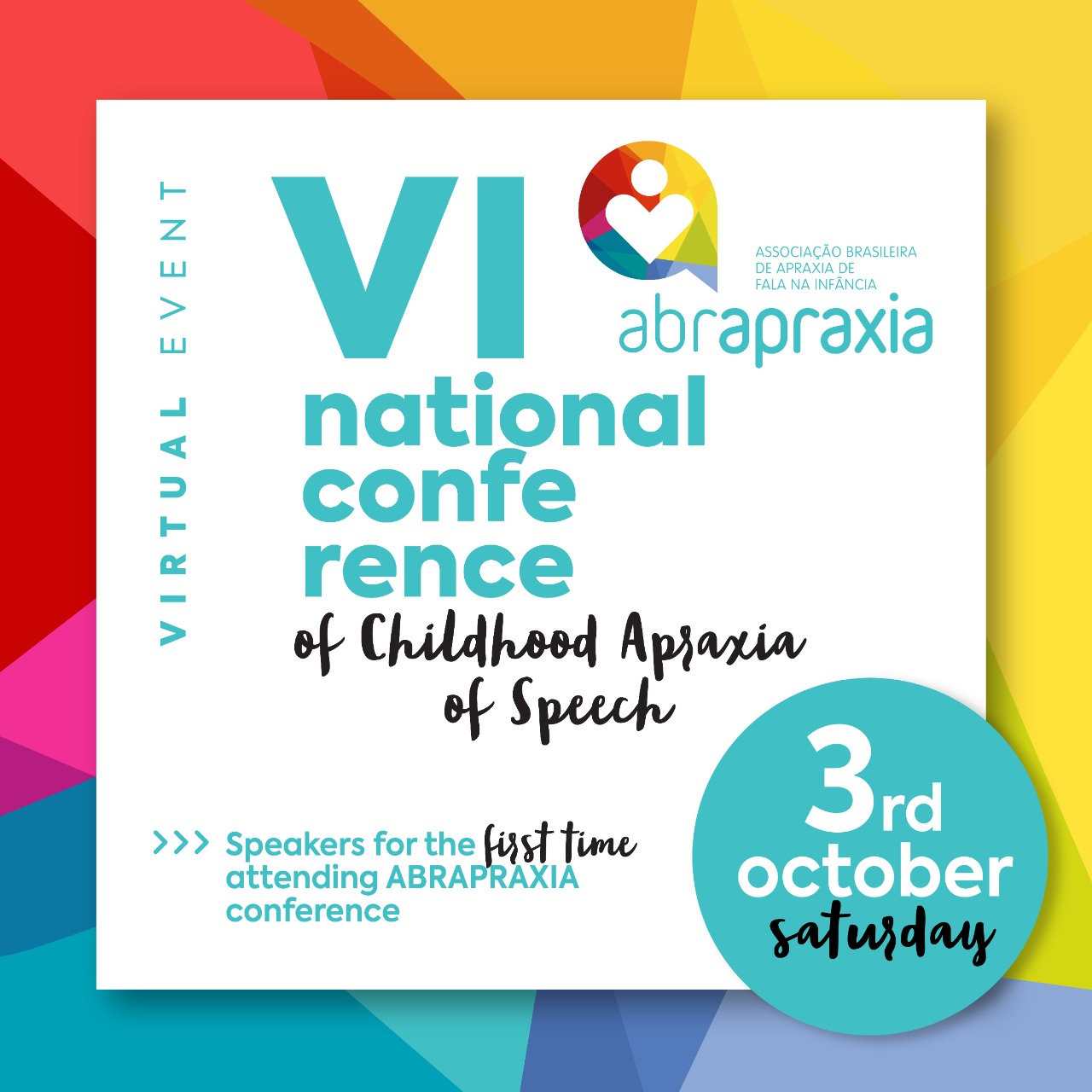 Day 3rd October (Saturday) -8h00 to 17h30 – Conference
Program: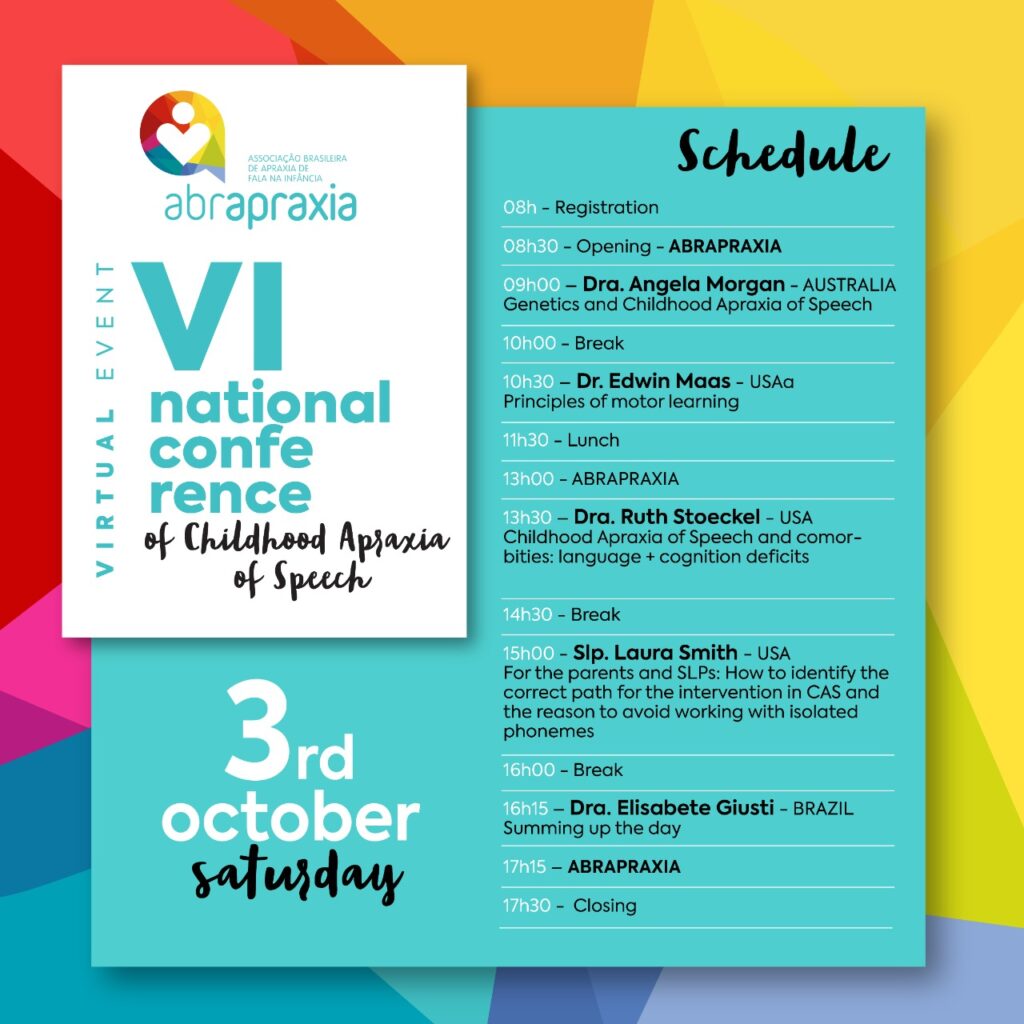 08h00 – Registration
08h30 – Opening – ABRAPRAXIA
09h00 – Dr. Angela Morgan (Australia) – Genetics and Childhood Apraxia of Speech
10h00 – Break
10h30 – Dr. Edwin Maas (USA) – Principles of motor learning
11h30 – Lunch
13h00 – ABRAPRAXIA
13h30 – Dr. Ruth Stoeckel (USA) – Childhood Apraxia of Speech and comorbities: language + cognition deficits
14h30 – Break
15h00 – SLP. Laura Smith (USA) – For the parents and SLPs: How to identify the correct path for the intervention in CAS and the reason to avoid working with isolated phonemes
16h00 – Break
16h15 – Dr. Elisabete Giusti (Brazil) – Summing up the day
17h15 – ABRAPRAXIA
Investments:
Professionals: R$ 260
Parents and Students R$ 180
Know a little bit from the SPEAKERS:
Dr. Morgan, Angela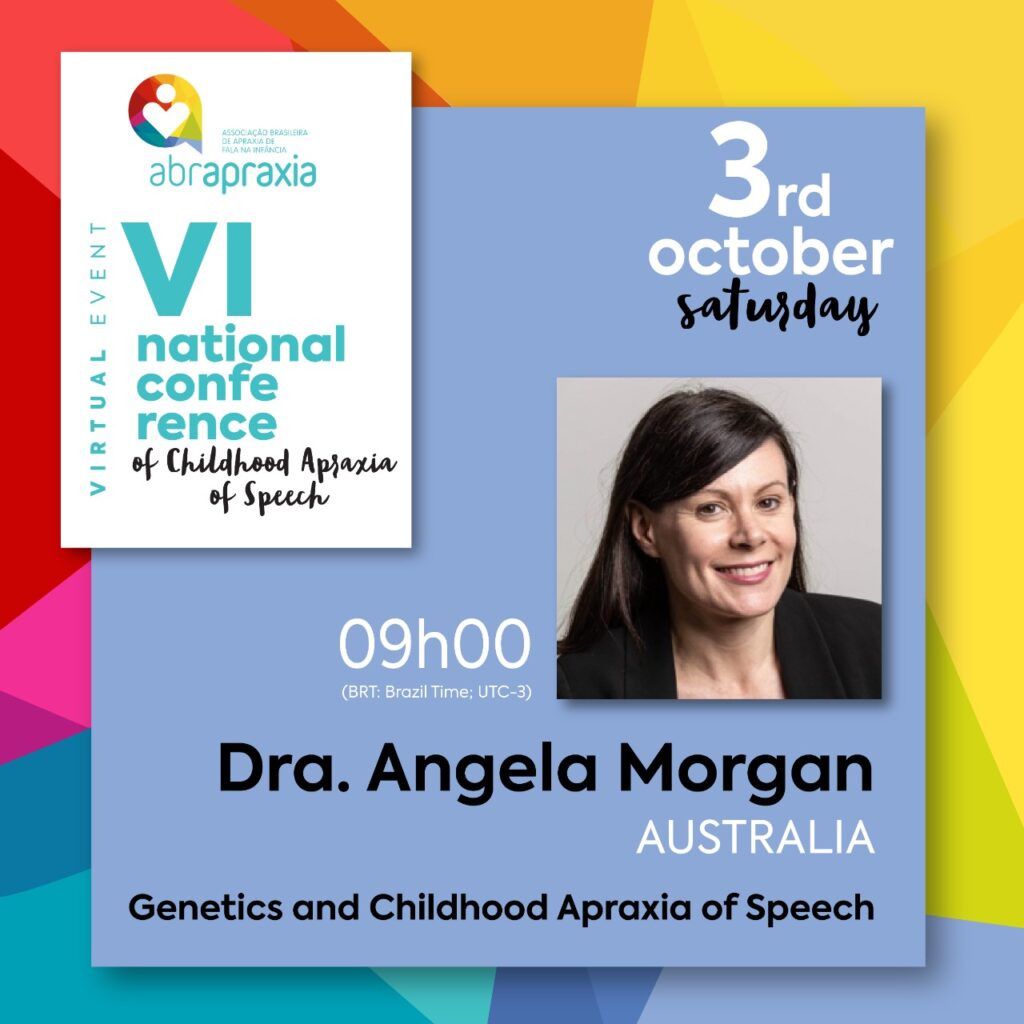 Dr Angela Morgan is Professor of Speech Pathology at the University of Melbourne, Australia and Head of Speech and Language at the Murdoch Children's Research Institute. She is Director of the speech genetics clinic at the Royal Children's Hospital in Melbourne. Angela has 23 years of experience as a clinician and researcher working with children with apraxia, with 180 peer-reviewed publications demonstrating her dedication to Speech Pathology. Her research has focused on understanding why apraxia occurs. She is currently focused on revealing genetic causes and sub-types of apraxia. Most recently, Angela's team have identified 10 potential candidate genes explanatory for apraxia. She hopes that earlier detection of genetic causes for apraxia will help end the diagnostic odyssey for parents, and enable application of early, targeted intervention. Her work has a long-term view of developing therapies that target underlying biological causes rather than just treating surface symptoms.
Dr. Mass, Edwin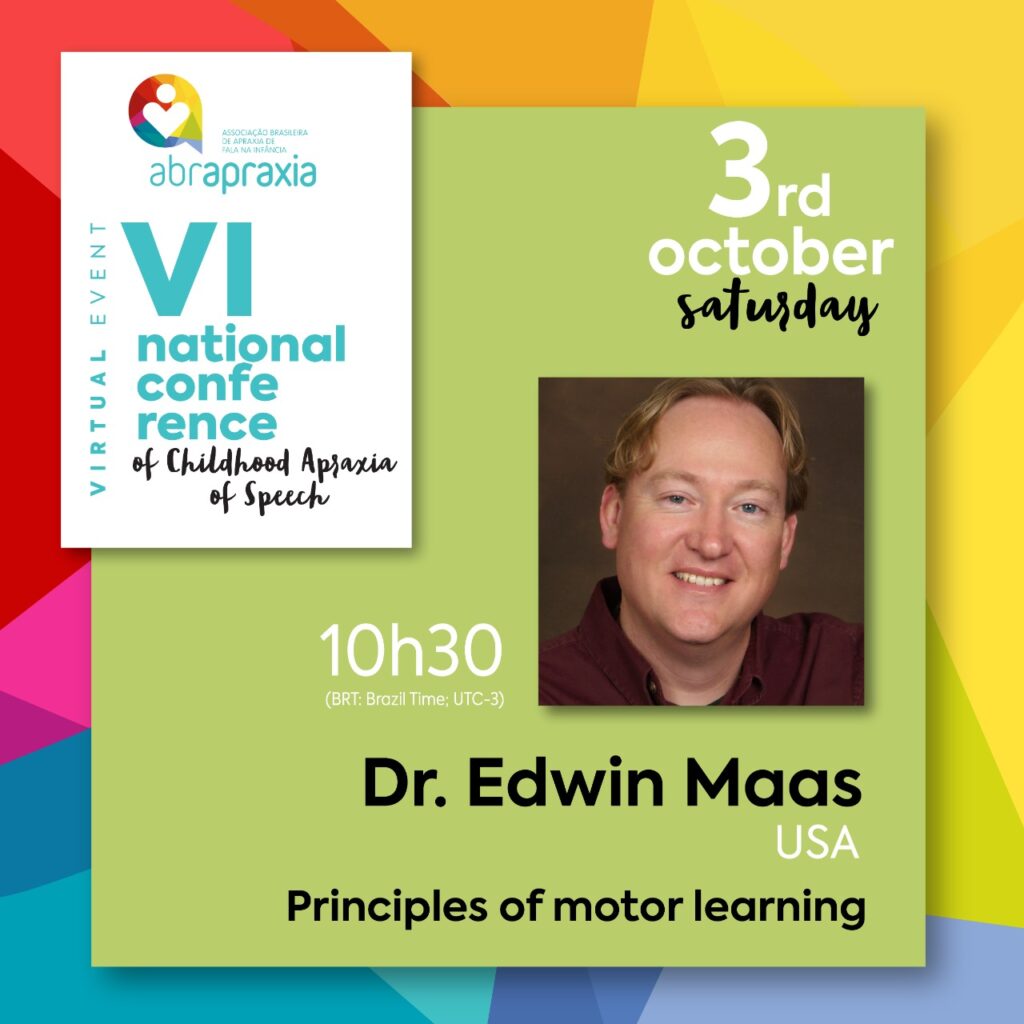 Edwin Maas is Associate Professor in the Department of Communication Sciences and Disorders. He received a Masters degree in Neurolinguistics from the University of Groningen (the Netherlands), and worked as a clinical linguist at the Rotterdam Aphasia Foundation before pursuing his Ph.D. in Language and Communicative Disorders from San Diego State University and the University of California, San Diego. Following his PhD, he obtained postdoctoral training at Boston University and the Massachusetts Institute of Technology with a focus on speech motor control. He joined Temple University's Department of Communication Sciences and Disorders in 2015, where he co-directs the Speech, Language, and Brain Laboratory (SLAB Lab).
His research on apraxia of speech in children and adults focuses on two central, overarching questions: (1) What is the underlying nature of apraxia of speech? and (2) How can we optimize treatment for apraxia of speech? His treatment research includes single-subject design studies and randomized controlled trials. His research has been funded by the American Speech-Language-Hearing Foundation, Apraxia Kids, and the US National Institutes of Health, including a current grant to conduct a randomized controlled trial to test the efficacy of a particular treatment for childhood apraxia of speech.
---
Dr Stoeckel, Ruth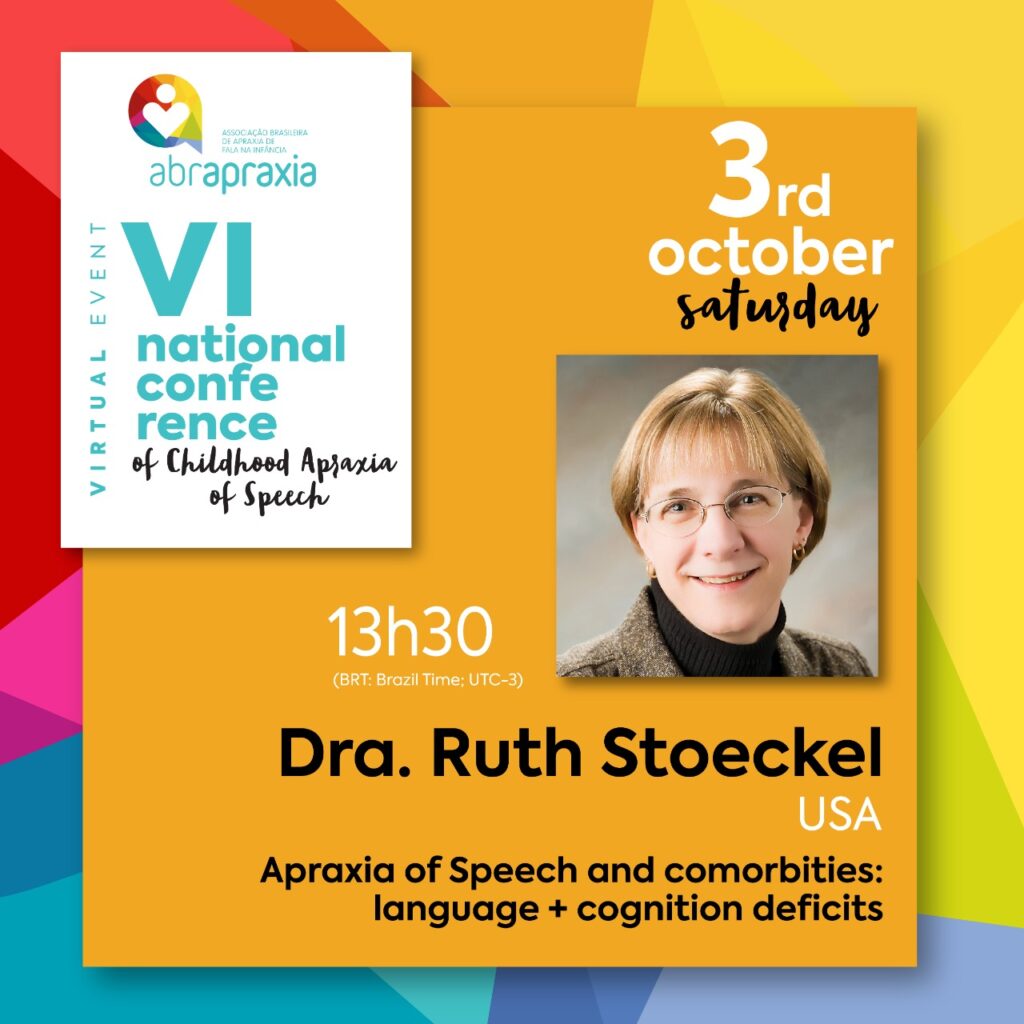 Dr. Stoeckel is a speech-language pathologist recently retired from Mayo Clinic. She has worked as a clinician and independent consultant in schools, private practice, private rehabilitation agency, and clinic. She is on the Professional Advisory Council of the Childhood Apraxia of Speech Association of North America (CASANA). In addition to childhood motor speech disorders, interests include learning challenges associated with an early history of speech-language impairment. Dr. Stoeckel presents both nationally and internationally and has co-authored articles appearing in the Journal of Speech, Language, and Hearing Research and Journal of Developmental and Behavioral Pediatrics.
---
SLP Smith, Laura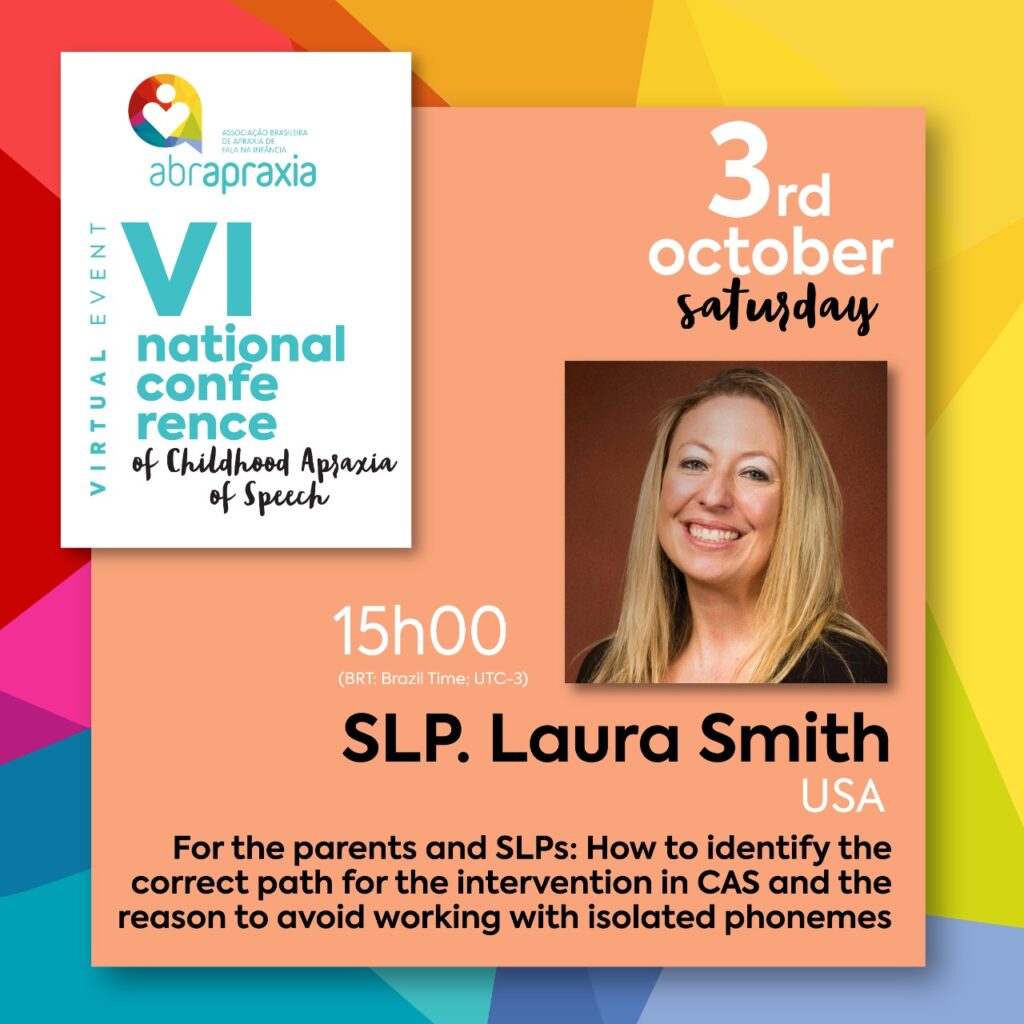 SLP Laura is Apraxia-Kids recognized for advanced training and clinical expertise in Childhood Apraxia of Speech, has completed the PROMPT Level 1 training, and the Kaufman Speech to Language Protocol (K-SLP). She is the author of Overcoming Apraxia, and has lectured throughout the United States on Childhood Apraxia of Speech and related issues. Laura is committed to raising and spreading CAS awareness following her own daughter's diagnosis of CAS and dyspraxia. She spreads apraxia information on her social media handles under SLP Mommy of Apraxia.
Dr. Giusti, Elisabete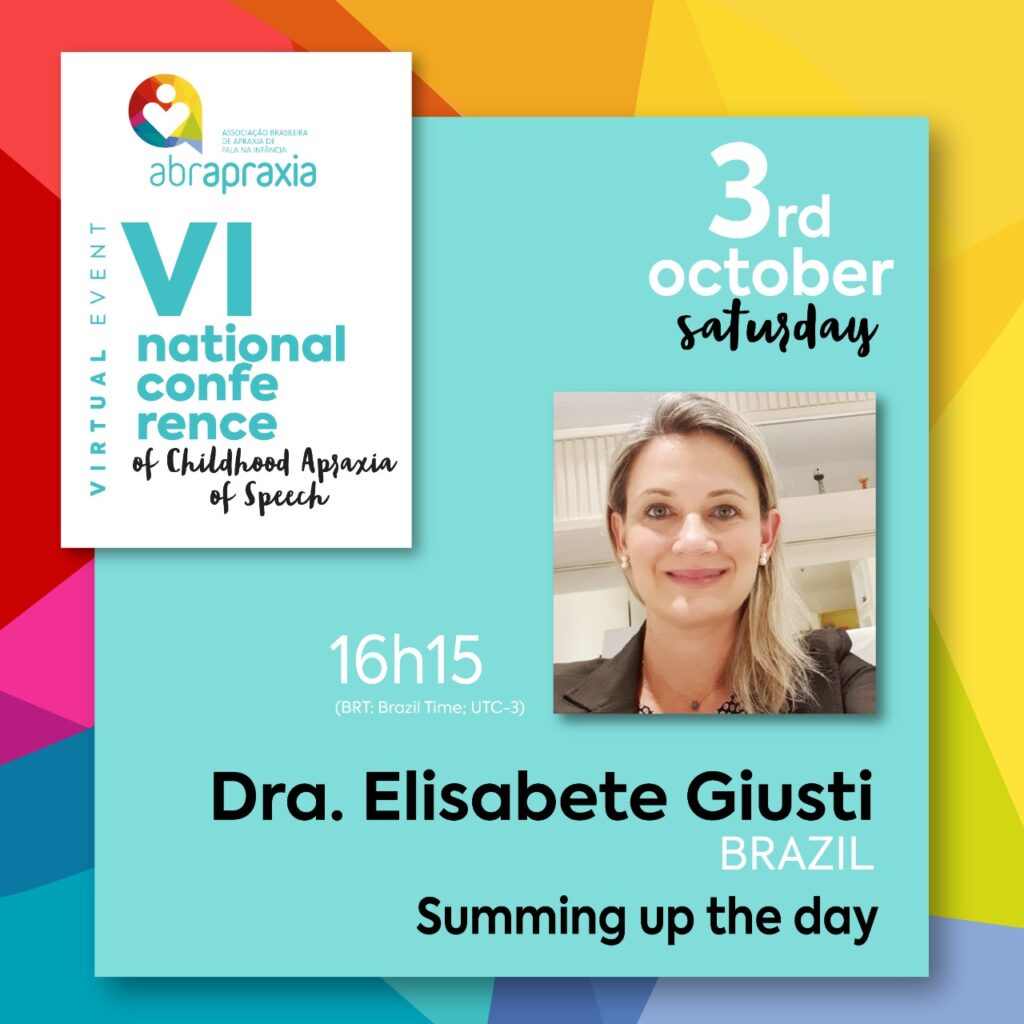 Dr Giusti, Elisabete is a speech language pathologist with specialization in speech and language development at the Faculty of Medicine of the University of São Paulo. PhD in Linguistics also from the same University. She is currently a clinical speech language pathologist with expertise in speech and language motor disorders. She is a Technical Consultant and a Beneficial Partner of our Brazilian Childhood Apraxia of Speech Association – ABRAPRAXIA.